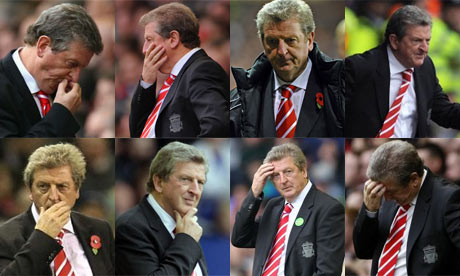 Roy Hodgson is losing it again. The Liverpool boss' troublesome season seems to be getting worse as his team was defeated 0-1 by the struggling Wolves at home. Pleads for the return of legend 'King Kenny' grew louder as Hodgson lost whatever respect he had left.
With only three points separating Liverpool from the relegation zone now, Roy has once again asked for the support of the clubs fans. "Ever since I came here, the famous Anfield support hasn't really been there. It is not for lack of trying that we are not winning matches. Maybe we are lacking quality and confidence, but the negativity doesn't help." Frustration on and off the pitch on Hodgson's part has not helped either, his odd antics and confused gaze has left his team and the fans wondering whether he is still sane.
With the fans losing patience and the team losing confidence, Hodgson could soon be walking alone.