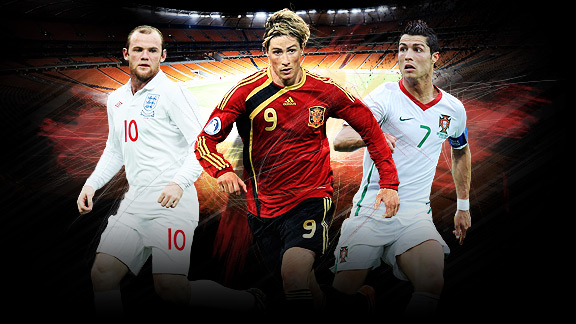 Rooney or Torres? Ronaldo or Messi? The debate over who truly is the world's best soccer player has gone on for hours in many bars and on many soccer fields across the world. Ahead of this summer's 2010 World Cup in South Africa, ESPN has released its list of the current 50 best players in the world. While their number 1 and 2, Lionel Messi and Cristiano Ronaldo respectively, are pretty unanimous picks around the world, some of their other rankings are sure to raise more than a few eyebrows.
Which players' stock will rise and whose will fall on soccer's biggest stage? The world cup is the ultimate opportunity for a player to make a name for himself in front of millions of fans, so only time will tell.
Who are your top 5 players in the world? Drop us a comment here with your top 5 in order to vote your favorites as the best of the best!