After we got wind of a new Vapor VI model coming out early next year, it seems to have been confirmed with pictures surfacing of what looks to be the first colorway. Going along with Nike's bright color theme, the purple and orange cleats will definitely be attention grabbers! The cleats look pretty legit, but with colors like that you never know.
As always we will keep you updated on any new information.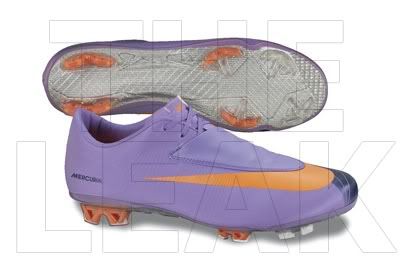 Thanks to ggabriell for the pic.